In 2018 we sold off everything to embrace living in a 5th wheel full-time. The idea was to work and travel around the United States. Quickly, reality set in, and a pandemic began, forcing us to refocus our grand plan while learning RV life.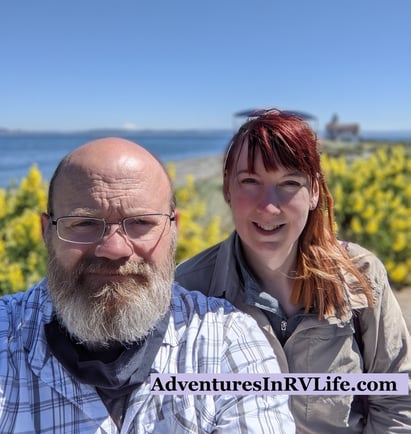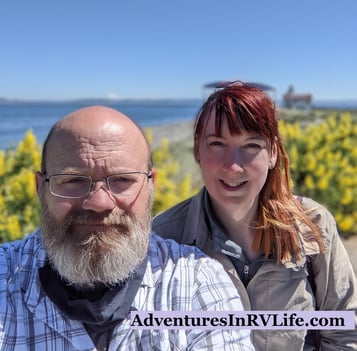 We are a fun, witty couple who have been together since 1999; yes, we survived the Y2K Apocalypse! We also survived out-of-state job relocations, the loss of loved ones, and a spouse's drastic health change. The major life events quickly made us realize we should make the most of every day, not just during the one week of vacation a year.
Before we bought our 5th wheel, we spent about a year researching everything RV-related, went to RV shows, made destination lists, and created several budget scenarios. None of these could fully prepare us for everything we would face in the years to come. However, we would not change a thing!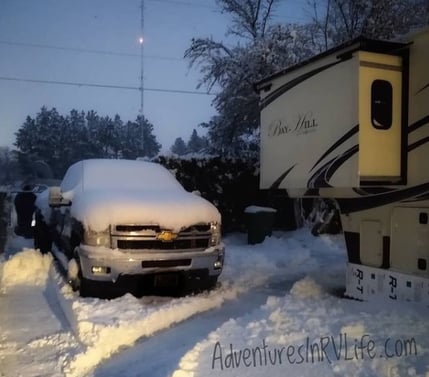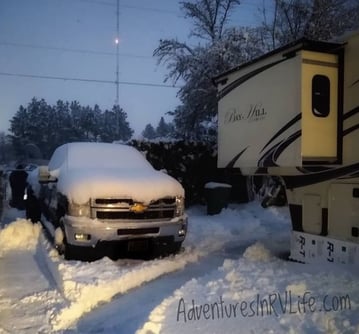 We are sharing our adventures to show you the reality of RV life. The good. The bad. The every day!
The "RV Blogs" are a mix of fix-its, product reviews, recipes, travel routes, costs/budgeting, and so much more.
Melissa's "Health & Travel" section focuses on Gastroparesis; with symptoms that are relatable to many. There you will find travel tips and so much more.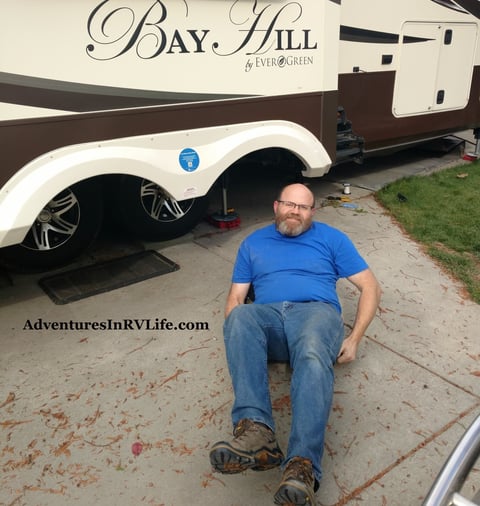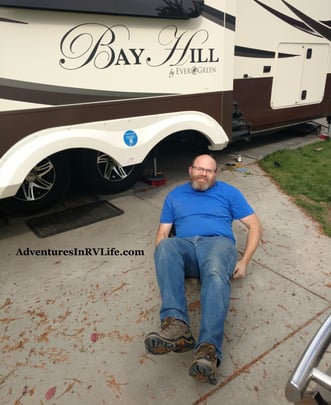 Worked in the insurance field for over 15 yrs from a part-time temp doing accounting all the way up to a Department Manager paying claims. During those years, she met Don in 1999 and they haven't been apart since.
In 2012 she was diagnosed with Gastroparesis becoming too sick to work. She exhausted the handful of treatment options without relief. After unemployment and disability turned her down, she was at her lowest. Melissa's desire to overcome depression gave her the strength to become her own advocate. She dove into gastroparesis research, which lead to her creating her own blog, assisting a non-profit, contributing to a cookbook, and designing products for her online store to help spread awareness.
Around 2016 she finally found her key to controlling the symptoms: clean eating, monitoring fat intake, reducing stress, and increasing outdoor activities such as hiking. All of this enabled her to go back to work part-time filling the empty void of not being able to contribute to the household. She dabbled in the hotel industry, retail and even being an independent online contractor (the MLM kind).
Over the next couple of years watching her husband work more and more hours with no extra pay, seeing how stressed he was getting to the point his health was her concern, she tried to figure out how they could downsize -- embrace the new minimalism movement.
This is when the hair-brained idea formed to sell off everything, buy a 5th wheel, and work while traveling. From idea to reality, it only took about 3 months filled with stressful decisions during a harsh snow-record-breaking Montana winter!
FYI: Melissa had never been camping before, nor been in a 5th wheel so this adventure will be a memorable one for sure! So be sure to subscribe for all the fun ahead.
A Marine Veteran with 20+ years of experience in sales and leadership roles working in the media and retail industries. In 1998 after separating from the Marine Corps Don started working for the local paper as a District Sales Manager later becoming the Operations manager and finishing as Senior District Manager.
In 2004 Don returned to school to study Mechanical Engineering while he was in school his mother was diagnosed with pancreatic cancer which she later passed away from in 2009.
In 2012 Melissa, was diagnosed with Gastroparesis and lost her job. Don took a promotion to become a GM Manager for a regional retailer. It quickly led to several relocations to different stores, in different states, before becoming the store manager of a newly built store.
Things started off well in their new town near Glacier National Park. Don was excited to be running a new store with a great team. The store always received glowing reviews from corporate visitors. But Don's body was taking a costly toll of gaining 60 lbs. The management role required working 90hr weeks, which was slowly straining the marriage. Melissa was getting her symptoms under control, but still feeling lost as a person. Something had to change for them.
Don decided that they should take up hiking. Melissa had her doubts since she had never done anything like it before and worried about health issues (asthma, allergies, gastroparesis). In the spring of 2016, they went on their first hike in Glacier. They both enjoyed their first nature walk so much that they hike several trails in the Flathead National Forest that year. They both enjoyed the time away from the hustle and bustle and started to plan other hikes in 2017.
However the job had other plans for 2017, Don was sent out for a week at a time to help out at other stores plus workload restructuring by the company would mean that Don was going to be working longer hours to ensure that his team was well versed in the new procedures.
As 2017 started to come to a close Don and Melissa started discussing what to do next. They thought about how another year passed and they hardly got to enjoy downtime in the great outdoors, nor traveled anywhere. Don still had two weeks of vacation on the books with a very grim outlook on being able to use them. Again, something needed to change. They began researching income and living alternatives to be able to live a more healthy and clean life.
Come January 2018 the decision was made on what their future should be. They bought a fifth-wheel RV and sold everything they did not need in pursuit of a new adventure, away from the corporate world. (Or so they thought.)
Be sure to subscribe to their adventures.